Innovative
Never buy another cover
Cover converts into a shelf/bar
Holds over 1000 lbs!
Fully insulated
Gasket sealed for maximum efficiency
Patented channel flow design prevents water
from pooling on top of cover
Easily opened/closed by one person
No More Rotting, Smelling, or Sagging Covers
LIFETIME warranty!
Read this article on Aqua Living about what they think about the Tuff Top hot tub cover with a lifetime warranty!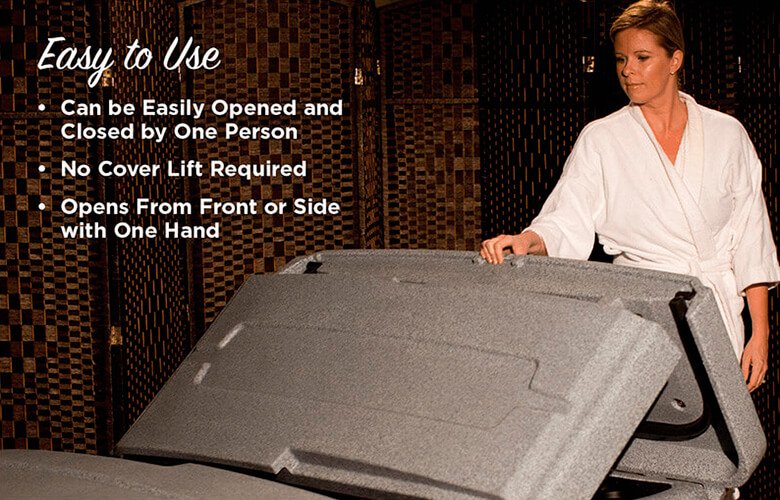 The world's only patented hard top spa cover that offers these exclusive features
Stays horizontal so you never need to bend over, making it easier to open/close and eliminating unneeded stress on your back
Will not obstruct the view when open, allowing for complete visibility in every direction
Converts into a shelf when open to hold items such as towels, drinks, stereos, candles, etc
Saves space and eliminates the need for inconvenient trays that must be removed every time the cover is opened/closed
Powder coated aluminum arms that will never break or need to be replaced
Inter-locking design eliminates the need for unsightly straps
Cover Run Off
Exclusive Channel Flow design that prevents water from pooling on top of cover.